Fictional Blues
The familiar story of Delta blues musician Robert Johnson, who sold his soul to the devil at a Mississippi crossroads in exchange for guitar virtuosity, and the violent stereotypes evoked by legendary blues "bad men" like Stagolee undergird the persistent racial myths surrounding "authentic" blues expression. Fictional Blues unpacks the figure of the American blues performer, moving from early singers such as Ma Rainey and Big Mama Thornton to contemporary musicians such as Amy Winehouse, Rhiannon Giddens, and Jack White to reveal that blues makers have long used their songs, performances, interviews, and writings to invent personas that resist racial, social, economic, and gendered oppression.
Using examples of fictional and real-life blues artists culled from popular music and literary works from writers such as Walter Mosley, Alice Walker, and Sherman Alexie, Kimberly Mack demonstrates that the stories blues musicians construct about their lives (however factually slippery) are inextricably linked to the "primary story" of the narrative blues tradition, in which autobiography fuels musicians' reclamation of power and agency.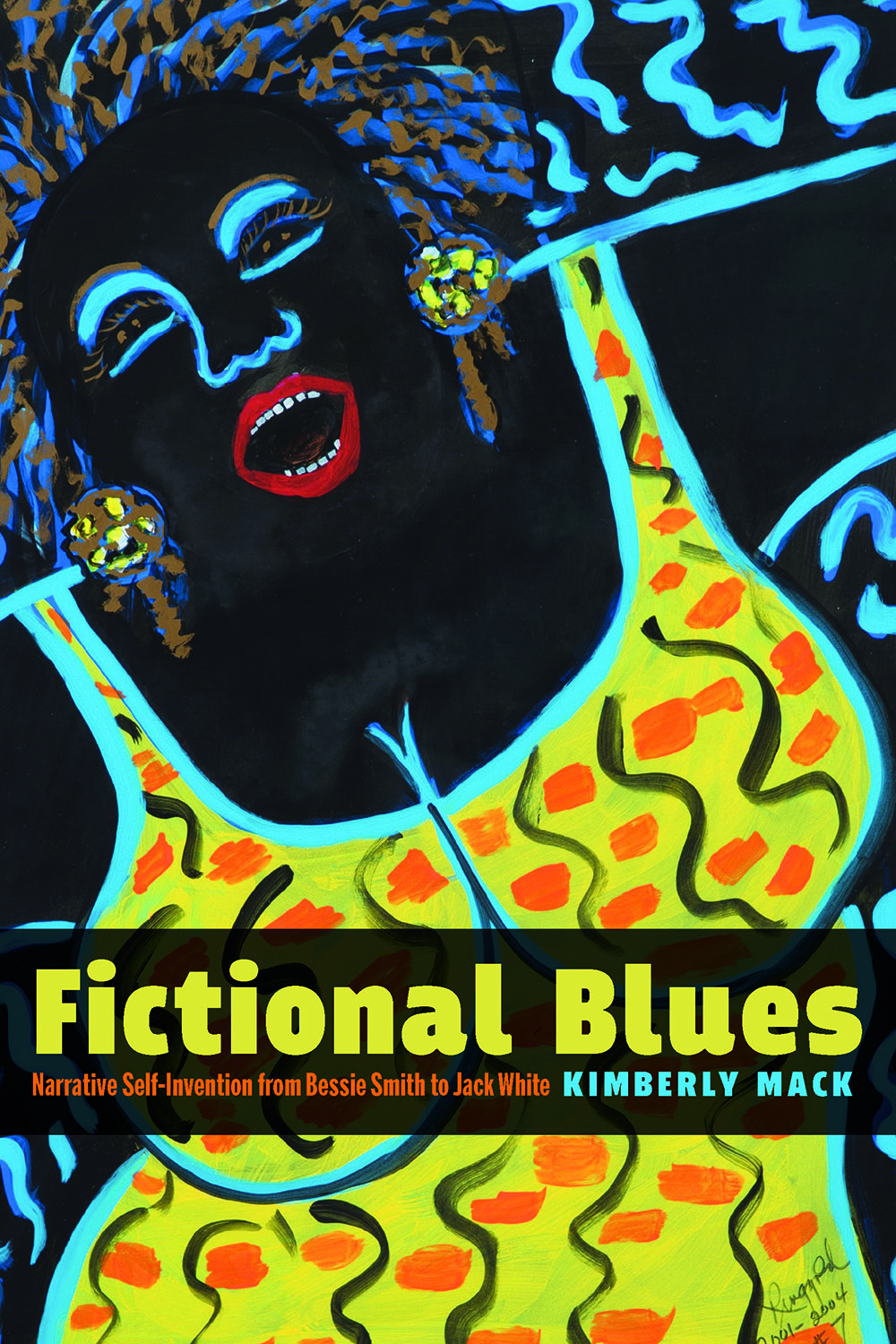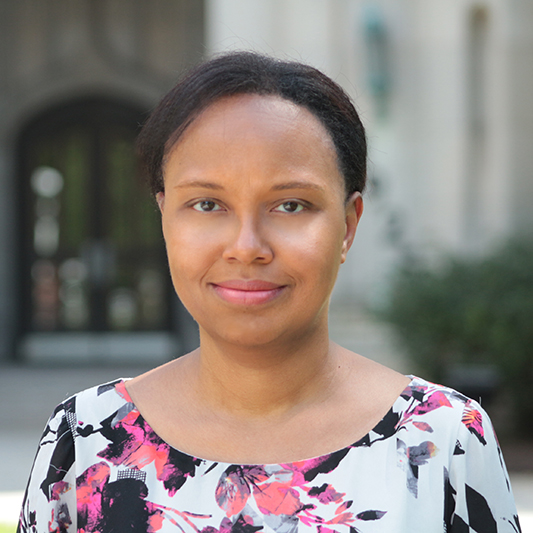 Kimberly Mack holds a Ph.D. in English from UCLA, and she is an Associate Professor of African American literature and culture at the University of Toledo. Her book, Fictional Blues: Narrative Self-Invention from Bessie Smith to Jack White, about autobiographical self-fashioning in contemporary American blues fiction and popular music, was published in 2020 by the University of Massachusetts Press as part of their African American Intellectual History series. Kimberly's second book, The Untold History of American Rock Criticism, about the BIPOC (Black, Indigenous, and People of Color) and white women writers who helped develop American rock criticism and journalism during the 1960s and 1970s, is under contract with Bloomsbury Academic. Her 33 1/3 book, Living Colour's Time's Up, will be published by Bloomsbury in Spring 2023.
Kimberly also holds an M.F.A. in creative writing from Antioch University Los Angeles. She received a fellowship to attend a two-week residency at the Virginia Center for the Creative Arts in June 2019. She also attended the Bread Loaf Writers' Conference in 2007 on a waiter work-study scholarship, and the Vermont Studio Center in 2002. Her essay, "Johnny Rotten, My Mom, and Me," was published in Longreads in February 2019. Kimberly is currently writing a memoir, "I Love Rock 'n' Roll": A Black Girl's Musical Journey Across America's Great Racial and Class Divide. She is also a music critic who has contributed her work to national and international publications, including Music Connection, Relix, No Depression, PopMatters, and Hot Press.
Popular Music Books in Process Series
Kimberly Mack in conversation with Emily J. Lordi about Fictional Blues.
Praise for Fictional Blues
"The perspective Mack offers on blues mythology is fresh and compelling. Fictional Blues is well-researched, engaging, clear, confident, and important."
"Mack explores her own route through the history of blues, linking figures and approaches from music and literature, and drawing creative connections that suggest new ways of approaching old stories. Exploring blues as a literary trope and heroic narrative, she roams from the complex relationships of The Color Purple to the postmodern mystifications of Jack White, opening provocative discussions and suggesting a broader understanding of blues and the many ways it intersects American culture."
"Tradition is a crucial part of human life, a way for us to make sense of our existence. The question becomes: How does one carry on a tradition, in the face of changing realities, without being stifled by it? That could be said to be the question at the heart of Kimberly Mack's illuminating, thought-provoking, refreshingly broad-minded new book, Fictional Blues: Narrative Self-Invention from Bessie Smith to Jack White."
"By incorporating autobiographical storytelling into the concept of blues, this book is a groundbreaking work that will be foundational for scholars of blues, popular music, American studies, Black studies, and media studies. The book is aimed at scholarly audiences, but the writing is accessible and engaging enough for advanced undergraduates and general audiences. Mack's work offers a new analytical frame for considering who can participate in blues and how, while simultaneously locating and challenging reductive tropes and exploitative and appropriative participants."
 "Mack provides a complex mapping of American blues music to investigate the work it does as a multifaceted cultural trope, from its inception in the Jim Crow South to its global dissemination in the twenty-first century. Fictional Blues is certain to make an impact in African American studies, along with American literary and cultural studies writ large." 
"Mack's tour-de-force study explores the ways that autobiographical fiction imbues artists with a power to reclaim their identities and to tell their own stories in their own words, with fresh and significant readings and re-readings of artists including Mamie Smith, Ma Rainey, Shug Avery, Robert Johnson, Debbie Bond, Amy Winehouse, Gary Clark Jr., and Rhiannon Giddens."
"Fictional Blues is an outstanding contribution to contemporary popular music scholarship. It should be widely read by blues scholars, of course. But it should be taken up beyond that: anyone concerned with race, performance, and authenticity politics in popular music studies should read this confident and erudite book . . . Mack offers us a new way to listen to what we thought we knew and to appreciate anew the artistry, savvy, and ingenuity of blues music, and the people who make it."
"When I got into the blues as a teenager, I fully bought into the mythology of tragic mystery men encountering the Devil at some crossroads. If only I'd had Kim Mack's book. It illuminates the whole history of the blues as a unique blend of tall tales and self-revelation, from Ma Rainey's gold-neck theatrics to Jack White's post-postmodern character act. A fun and very necessary read."
"With Fictional Blues, Kimberly Mack powerfully argues that the music of Blues artists and their fictive literary kin, offer the most foundational of American storytelling and attendant claims of authenticity, making and remaking themselves – and their listeners and readers – in the process."
"Fictional Blues is a rich interdisciplinary study of the potential of storytelling to contest the racist, classist, and masculinist strictures of blues authenticity, . . . open[ing] up new possibilities for Black cultural research, for Black being, and, ultimately, for Black futures."